News to circulate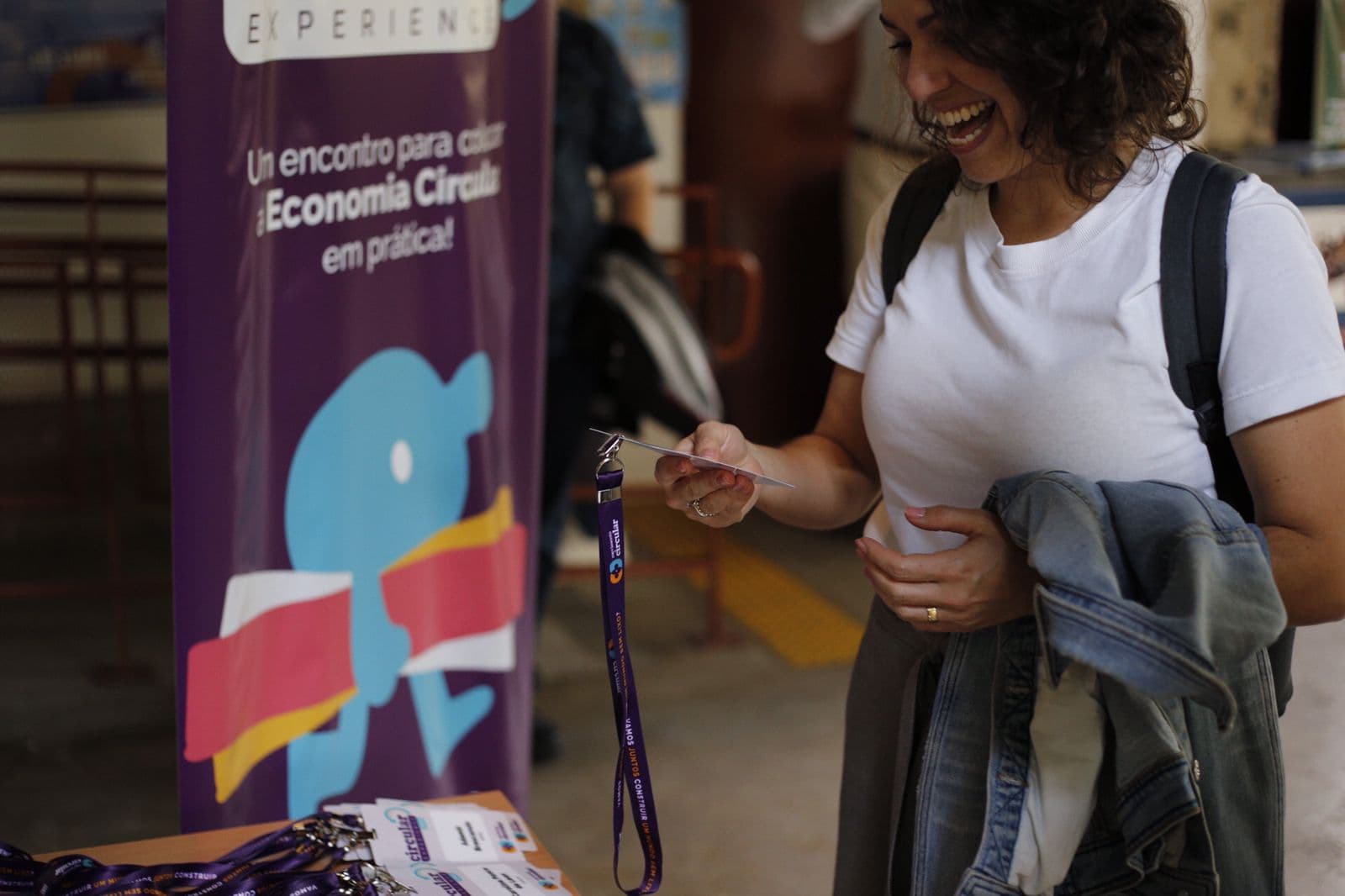 24/08/2023
Circular Experience 2023: Education and Innovation drive the Circular Economy
By Arlene Carvalho and Marília Banholzer, from Circular Movement

Inspiration. Collaboration. Engagement. Vision. These are some adjectives that could describe the two events of Circular Experience 2023, held last week in São Paulo, to celebrate the three years of the Circular Movement.

In the first meeting, teachers and guests had the opportunity to deepen their knowledge of circularity and its 7R's (refuse, rethink, reduce, reuse, recycle, repair, regenerate), gaining valuable insights from those who are involved in this context daily - waste pickers and other members of the partner cooperative, Coopercaps.

The second day featured a panel on product design, with experts in the field, highlighting the importance of considering the lifecycle of each component of an object to avoid unnecessary waste.

Together, the two meetings had the participation of approximately 150 people. Compared to the previous year, this number represents three times as many people who attended Circular Experience 2022.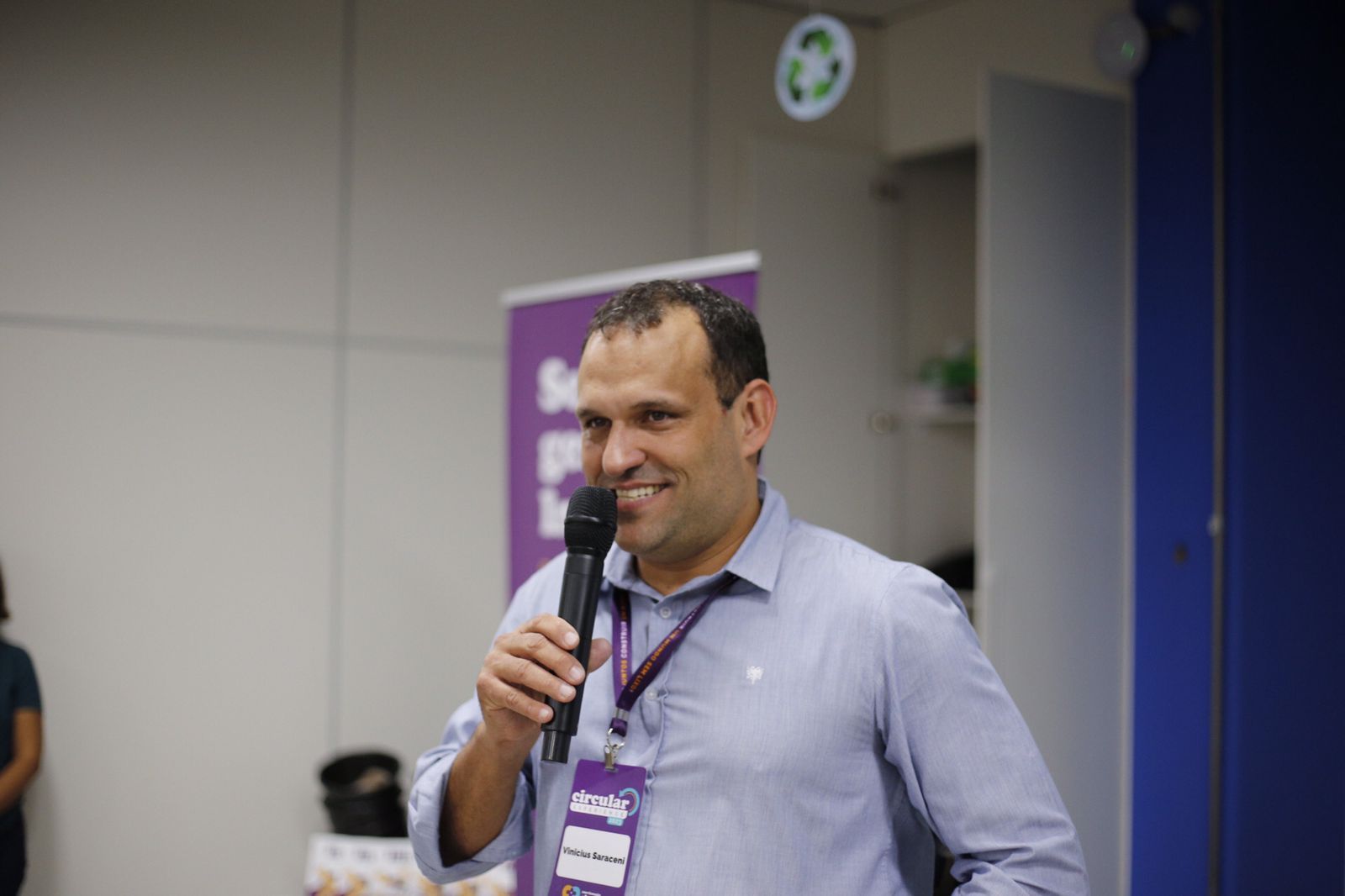 _For the coordinator of the Circular Movement, Vinicius Saraceni, the word is mobilization. Photo: Misha Voguel

According to the coordinator of the Circular Movement, Vinicius Saraceni, the Circular Experience is, as the name suggests, an experience. "Those who participate in an event like Circular Experience learn about the meaning and impact of circularity. Those who leave here become agents of change, transformation, multipliers - and take what they have learned to their own communities, schools, companies, and more," he said.

"One word that defines the Circular Movement is mobilization. The key is in connection. By connecting people and ideas, we mobilize and promote real solutions. It's not just about managing resources but opening a world of opportunities. Circular Experience, for teachers or partners, is another action to promote these opportunities," Saraceni added.

And now, how about checking out more about Circular Experience 2023?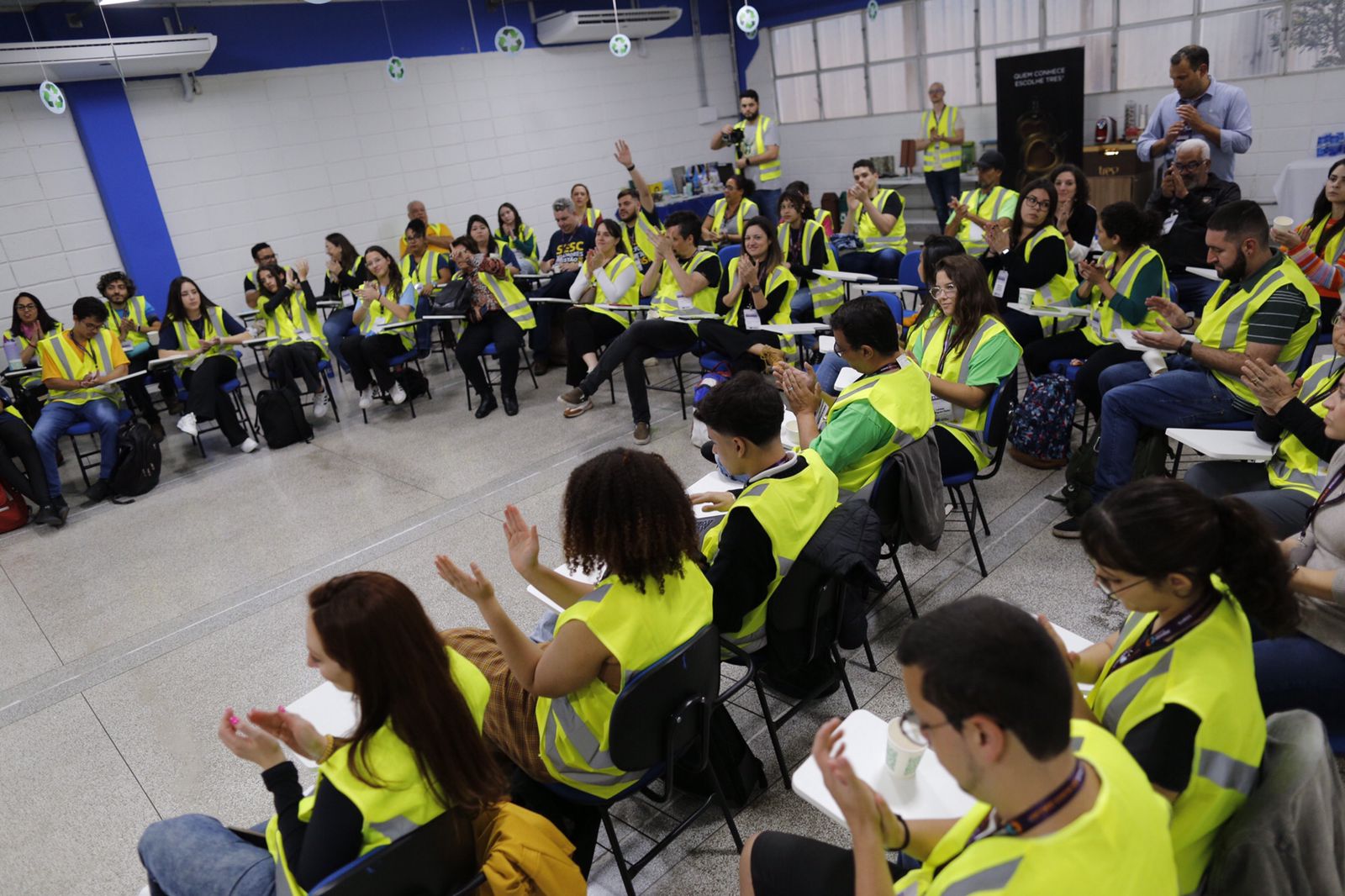 Getting your hands dirty is important to understand the significance of waste pickers. Photo: Misha Voguel

CIRCULAR EXPERIENCE: TEACHERS

Held at one of Coopercaps' units, a partner of the Circular Movement, the Circular Experience for teachers and guests reached an even larger audience, and some students were part of this gathering. At the end of the event, many participants were fascinated, including those who opened their doors to these guests.

"Teachers play an essential role in bringing these teachings to the classroom and turning students into multipliers. The Circular Economy offers valuable opportunities for individuals who were previously marginalized, providing employment and income, a true recycling of lives. Events like this contribute to recognizing the importance of waste pickers," reflected Carioca, CEO of Coopercaps, highlighting the importance of the partnership with the Circular Movement and how education is a transformative agent when it comes to circularity.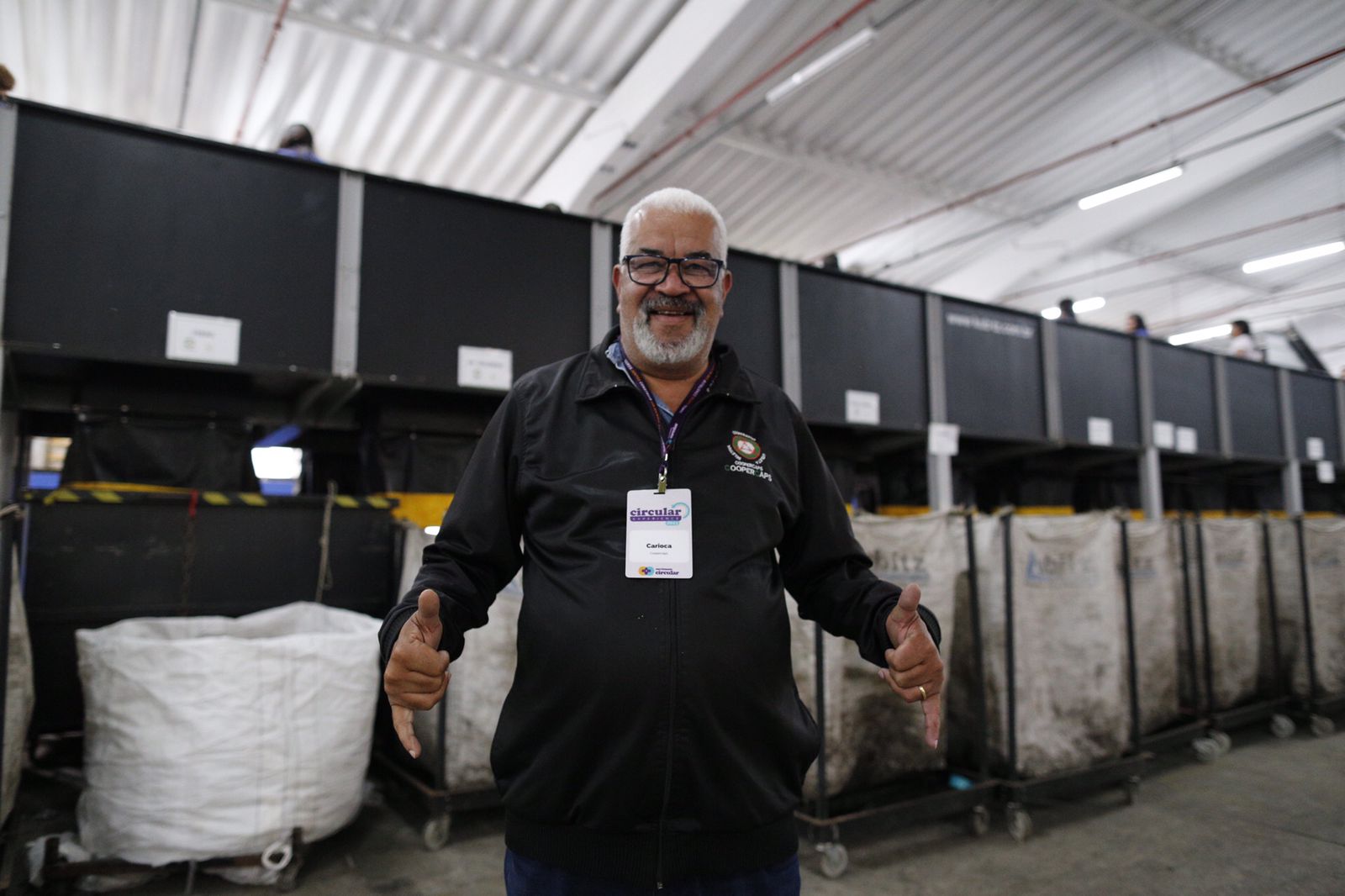 "Carioca" highlights the potential of the Circular Economy to generate income and transform lives. Photo: Misha Voguel

After the reception and opening with the CEO of the Circular Movement, Vinicius Saraceni, Professor Dr. Edson Grandisoli offered a masterclass on Circular Economy. Then, a dynamic activity was conducted for event participants to classify recyclable and non-recyclable materials. Before the correct answers were revealed, people had the opportunity to take a tour of the cooperative and get hands-on experience, removing materials from the recycling conveyor belt and understanding the reason for this separation.

At the end of the experience, participants received answers about the materials they were sorting, and they were thrilled with what they had experienced. Professor Wagner Vieira from Etec de Francisco Morato in São Paulo, who won the Circular Challenge 2022, attended the event. He emphasized the importance of sharing the lessons from the experience.

"From the wall down there that inspired us to learn from our own school in a new way. We want to expand what is happening here, to share. It's like a laboratory. In the Circular Economy, we face challenges, but we are working on solutions.** It's about creating resources and opportunities that continually renew themselves**. This event was incredible," Vieira commented.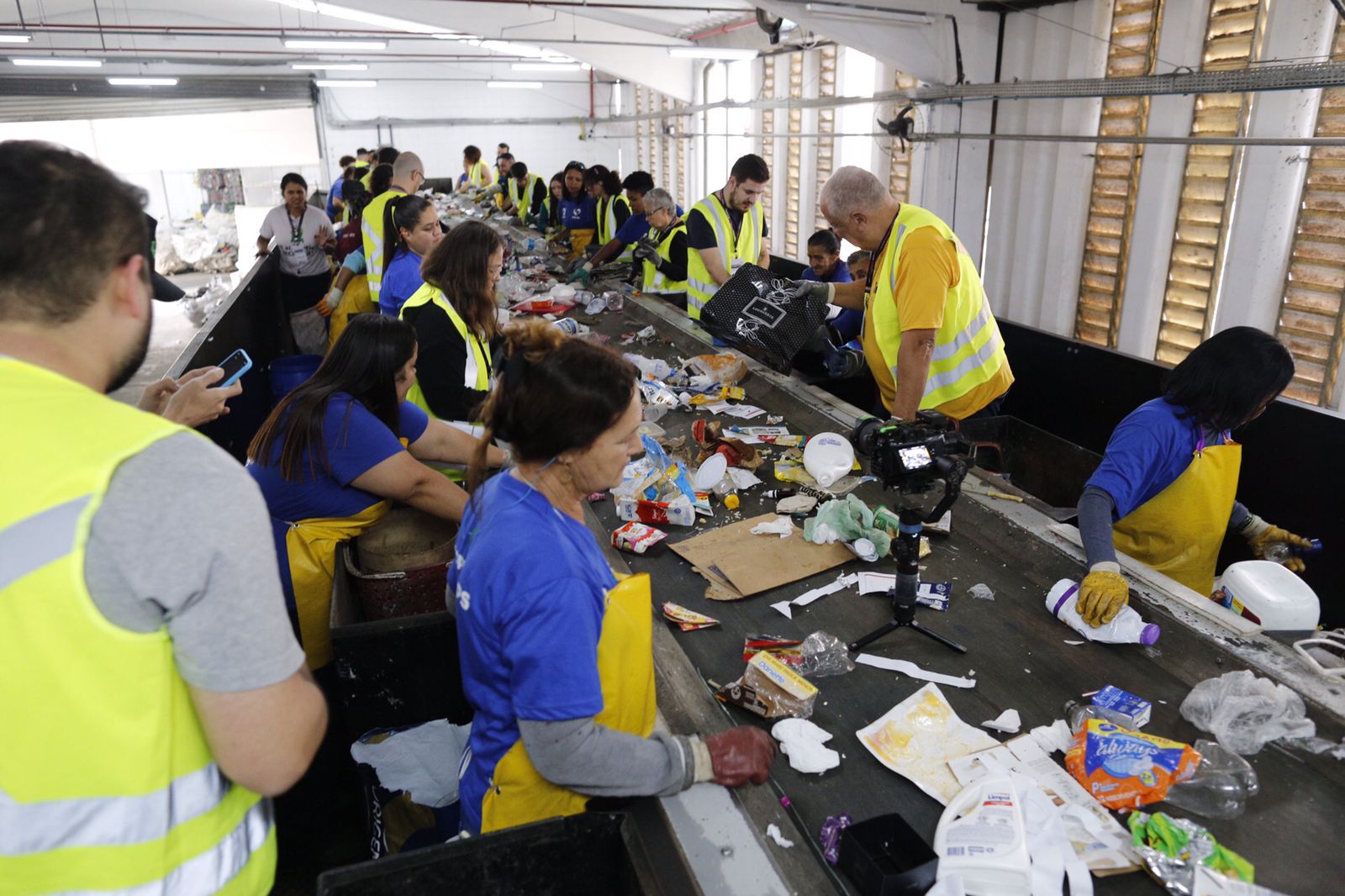 Those who participated in the Circular Experience for teachers got their hands dirty. Photo: Misha Voguel

For Mariana Lucas Presti, who leads a Circular Economy initiative in her hometown in Minas Gerais, it is impossible to think about smart cities and the future without discussing the Circular Economy. "This has been an enriching opportunity. For me, it is essential to experience reality, be actively involved, get your hands dirty, and understand the daily life of those who work with waste," she said.

Angela Montoya, a representative of Dow, our pioneering partner, commented on Circular Experience and emphasized that "the hands-on experience is a way to experience what we talk about so much. This experience will always remind us of what we did here and encourage us to incorporate these actions into our daily lives, so that we can all do our part."

CIRCULAR EXPERIENCE: PARTNERS

On the second day of the event, Circular Experience was aimed at partners and guests, as well as collaborators from various sectors, including industries, cooperatives, NGOs, government authorities, and strategic actors. The event took place at the Green Sampa hub in São Paulo, where these participants gathered to reflect, share ideas, and actively collaborate, exploring ways to conceive products, services, and enterprises that contribute to the promotion of the Circular Economy.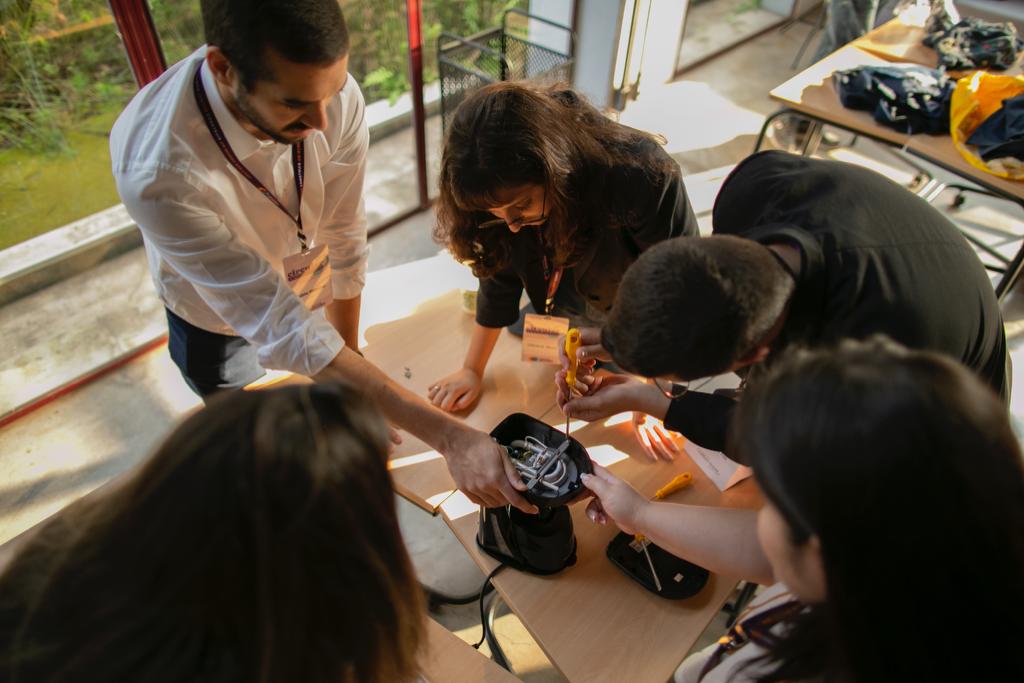 Both events had "hands-on" moments. Photo: Misha Voguel

The ambassador of the Circular Movement, Professor Flávio Miranda, believes that practical, hands-on events like Circular Experience for partners are essential to take the team out of the office and put them face to face with the product, allowing for a deeper understanding of the challenges and opportunities of the Circular Economy. This can even lead to a revision of the product's design or the company's business model.

"The keyword here is 'connection' - both internal, among team members, and external, with other companies and people. This perspective of connection is crucial for driving a successful transition to the Circular Economy," he commented.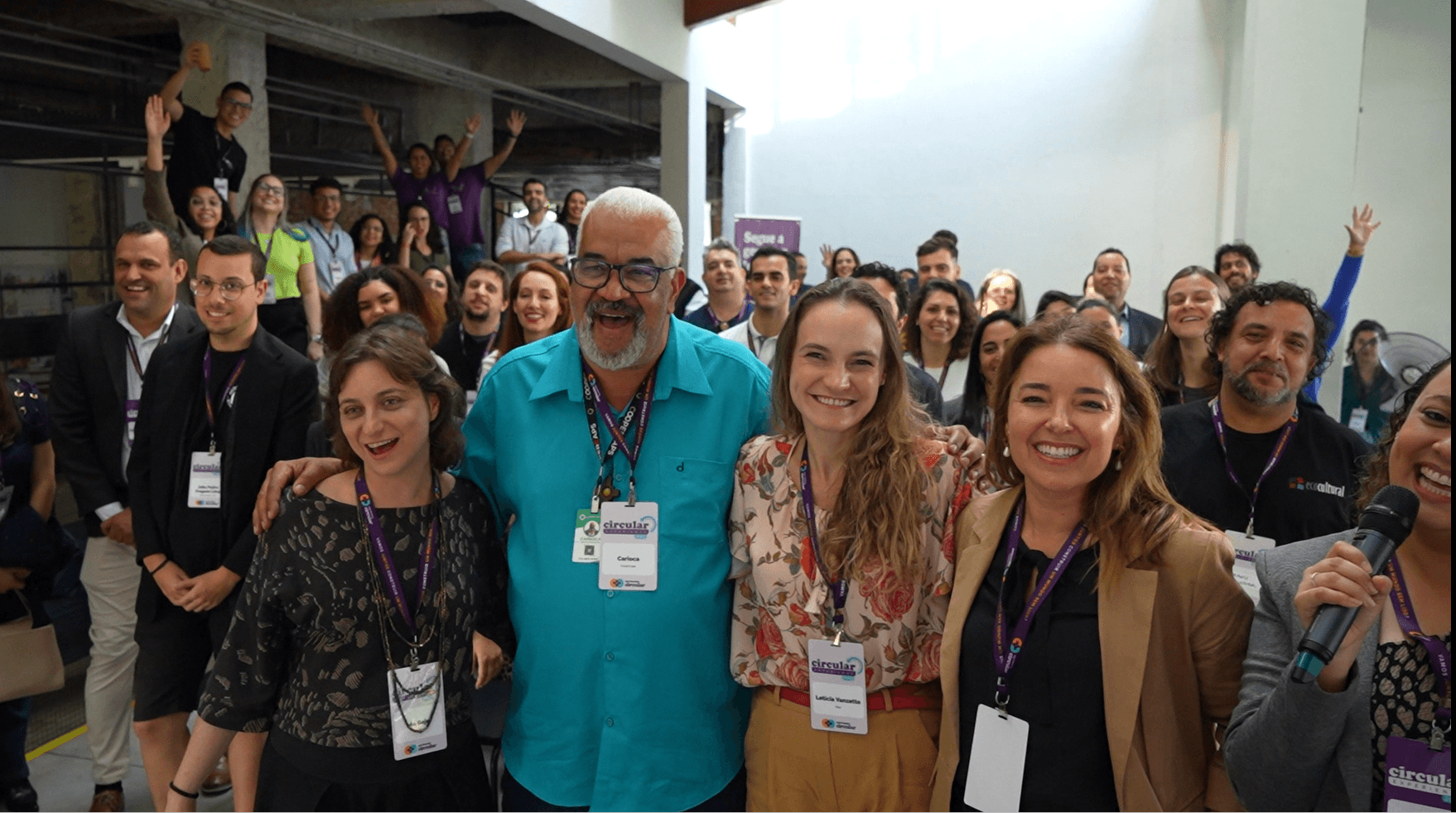 Lea Gejer, Carioca, Letícia Vanzetto, and Luciana Pellegrino, the panelists of the event. Photo: Misha Voguel

The program itself featured a panel on design and circularity, composed of Lea Gejer from Ideia Circular, Letícia Vanzetto from Dow, Luciana Pellegrino from ABRE - Brazilian Packaging Association, and Telines Basilio, also known as Carioca, from Coopercaps. This heavyweight team brought insights and data on the opportunities to use design to promote circularity.

And those who were there left inspired. "You hear different links in the chain and can have a broader view of everything, you know? It's a very rich experience for any field, where we have different positions and views - even within the same ecosystem. Waste is a raw material. Plastic, for example, is a very rich material. We need to think about making the most of that resource that was being wasted. I leave here inspired to do more," said Letícia Vanzetto, Packaging Market Development Manager at Dow.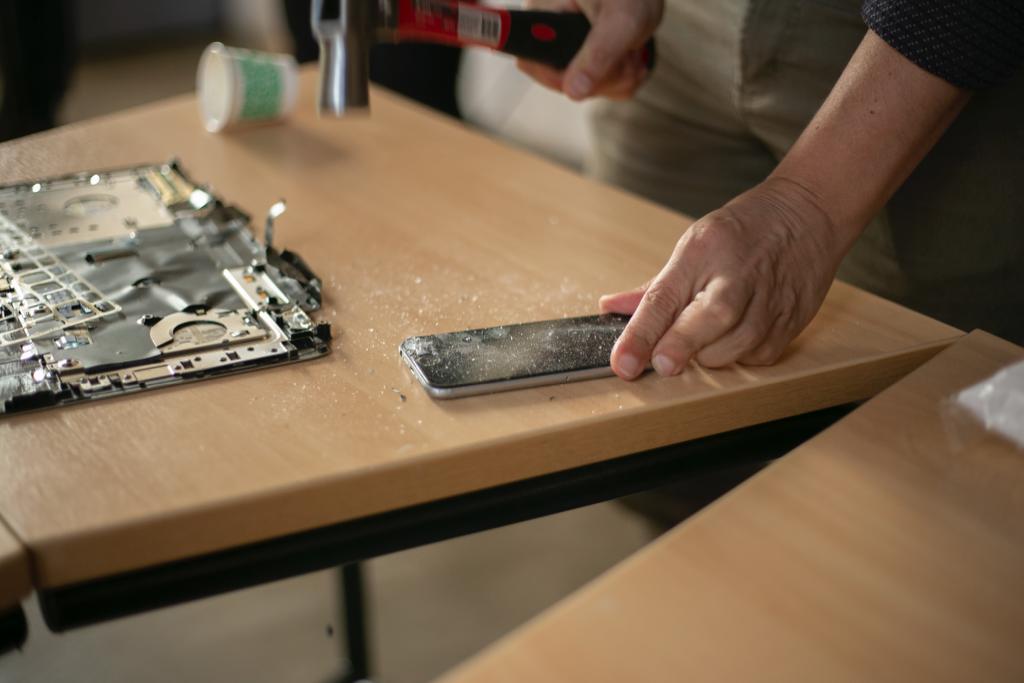 Have you ever thought about which parts of a cell phone can be recycled? Photo: Misha Voguel

After the discussion, participants were divided into groups, where each group could get hands-on experience with different products, such as packaging, fabric, electronics, and more. Opening electronic equipment, disassembling (or trying to) a phone, tearing fabrics and identifying when they can return to the remanufacturing cycle, identifying packaging design flaws, and recognizing good examples were just some of the proposed activities carried out by the diverse group.

For Marcelo Souza, CEO of Indústrias Fox, "practical events like this are essential because they highlight the need for manufacturers to understand how their products can be disassembled and recycled, and what difficulties exist for that. A hands-on event like this sheds light on this issue for those who design these products."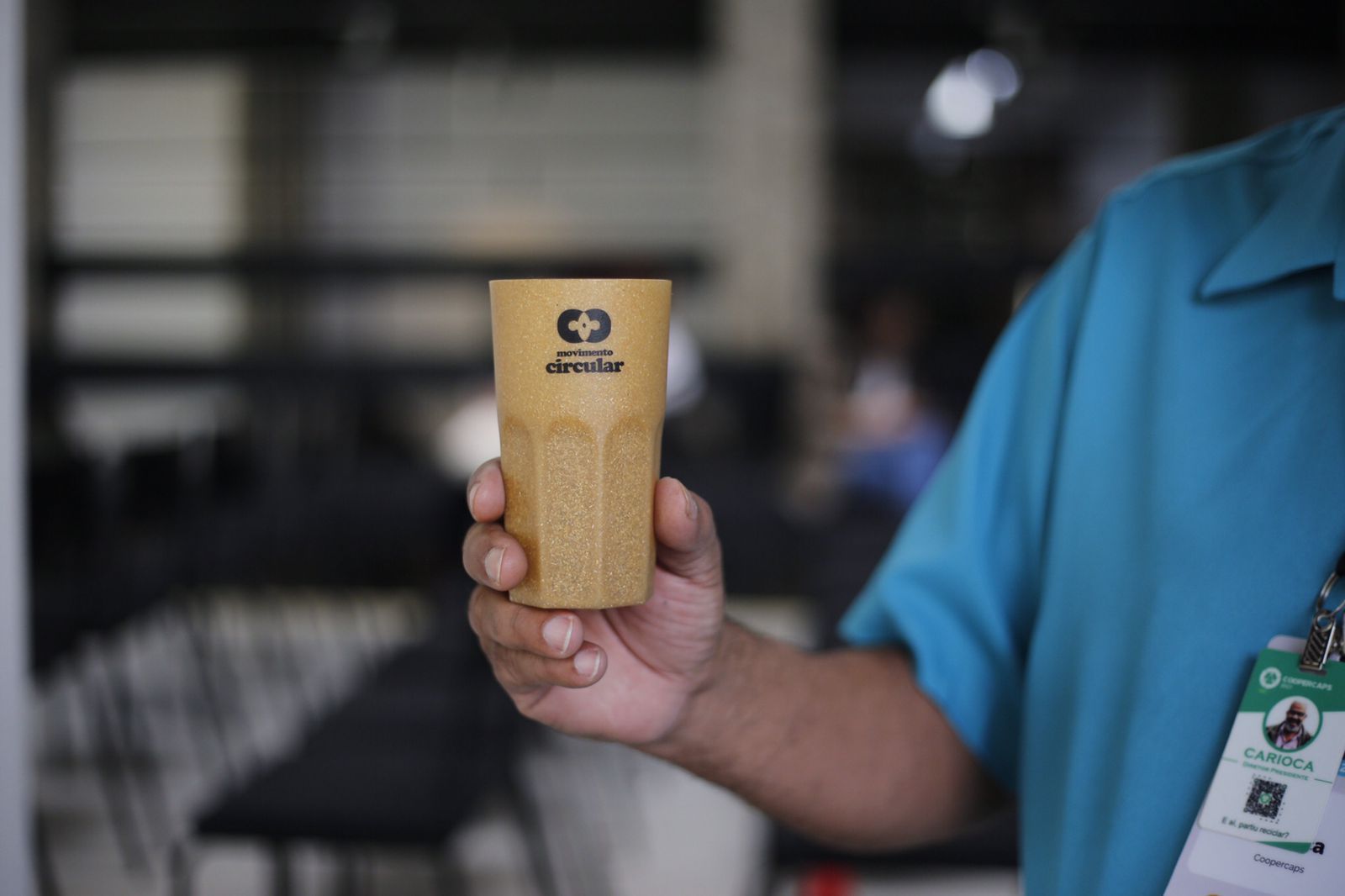 Those who attended the Circular Experience for partners and guests took this gift home. All made from recycled materials, of course. Photo: Misha Voguel

After showing the paths and opportunities of the Circular Economy, the two editions of Circular Experience 2023 were a great celebration for the Circular Movement's new cycle. To all participants from both meetings, we extend our thanks! We continue in the mission to expand the discussion on the Circular Economy for everyone.

NEW PROJECTS AND NEXT STEPS

The meetings with various audiences in São Paulo allowed the launch of the new edition of the Circular Challenge: an initiative to promote Circular Economy education in schools. Thus, registrations are open for this educational activity aimed at 9th-grade students, high school students, and university students.

The goal is to encourage creative and innovative ideas for building a world without waste, based on circularity concepts that can be applied and replicated worldwide. Access: https://landing.movimentocircular.io/desafio-circular.

The winning idea of the Circular Challenge 2023 also qualifies for participation in the International Prize for a World Without Waste! This news was announced to the teachers who participated in Circular Experience, all of whom are encouraged to register to receive free training on circularity and then promote among their students the proposal to create innovative solutions for a world without waste.

In addition to this news, the new partnership association plan was presented for those who wish to join the Circular Movement, promoting circularity. After all, we are the largest cross-sector initiative in Latin America in Circular Economy.

We invite everyone to join this journey and gain a competitive advantage in the world of business. Circularity is the theme of the present and invites everyone to rethink not only our personal lives but also corporate decisions. Therefore, the Circular Movement can be an enabler of opportunities for the goal of having a cleaner, more sustainable, and waste-free world.