News to circulate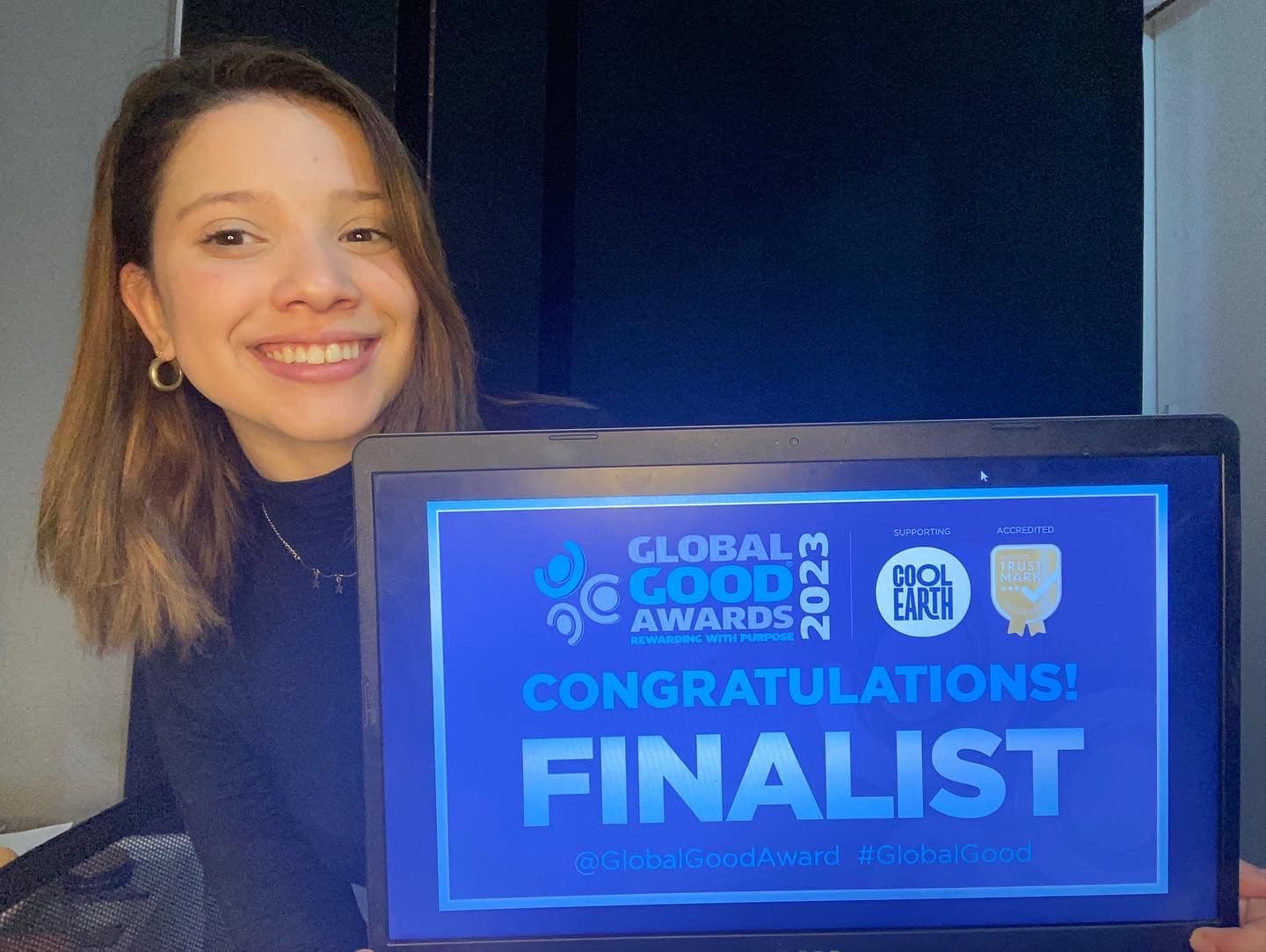 14/08/2023
Award-Winning Mathematical Model Driven by Circular Movement
By Felipe Cabral and Arlene Carvalho, of the Movimento Circular

Over the past three years, the Circular Movement has impacted over 2 million people in various ways. Individuals who, upon gaining access to the information and materials we share about the Circular Economy, don't hesitate to spread them - after all, the shift towards circularity only becomes possible through the collaboration of many. This is the case of Brazilian student Victórya Leal Altmeyer Silva, born in Rio Grande do Sul. But how exactly do our trajectory and this young woman's cross each other?

In March 2022, still at 18 years old and in her fourth and final year of the technical Administration program integrated with high school at the Federal Institute of Rio Grande do Sul (IFRS), she was awarded 1st place at the 20th Brazilian Science and Engineering Fair (Febrace), in the Applied Social Sciences category, and received the 2nd Prize for a World without Waste (PPMSL) from the Circular Movement. Titled "Eco-Socius: the behavior of young people from the northern coast of Rio Grande do Sul in the Circular Economy," the winning project is the world's first mathematical model that aims to explain and predict the behavior of young people based on Circular Economy principles.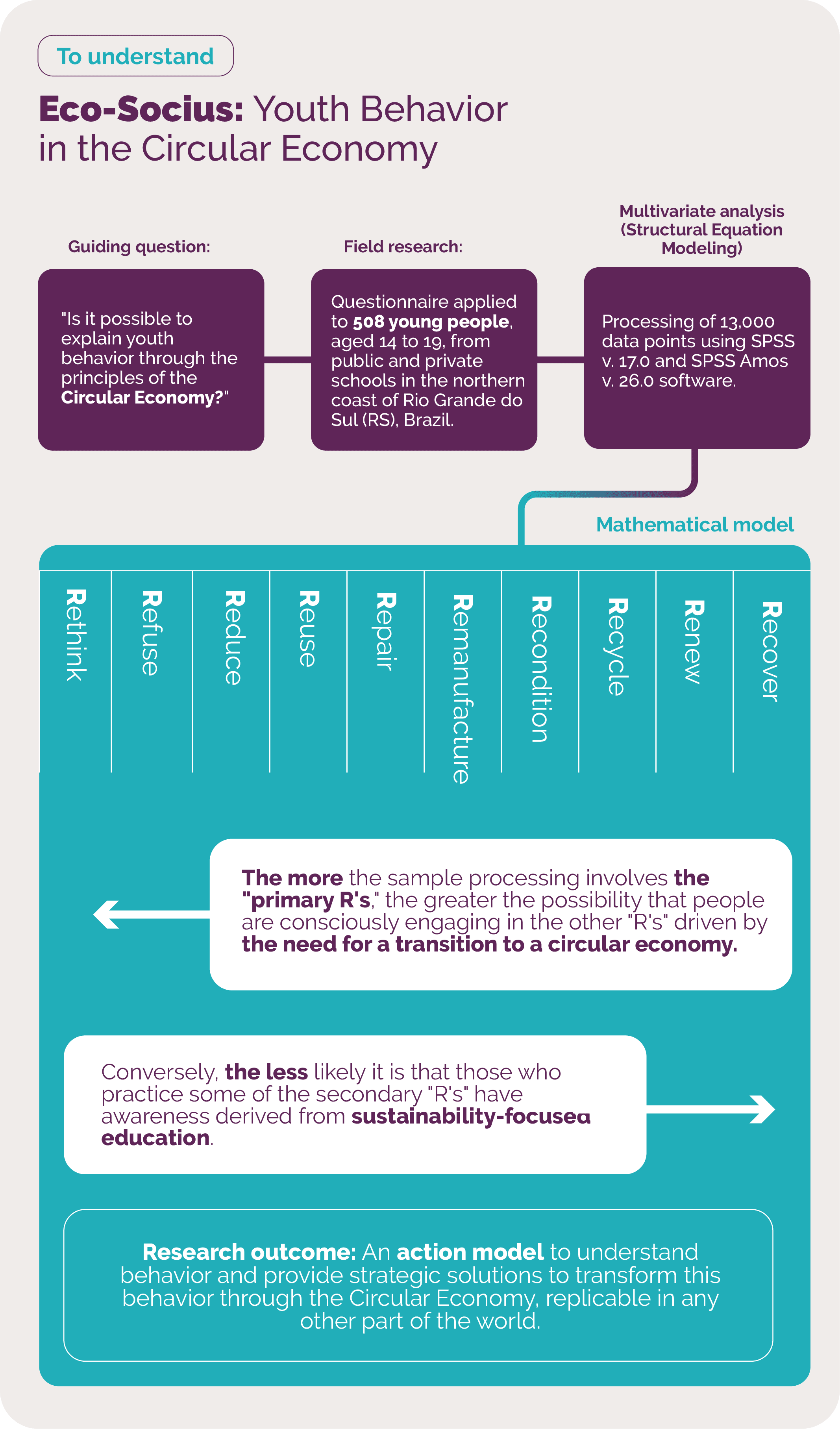 Check out some details of the first version of Eco-Socius. Image: Thiago Egg/Circular Movement

"It is accurate to say that the mathematical model explains the behavior of young people throughout the country and can even be applied in other places; that is, a researcher in Denmark can collect their own data and process it within the model we developed, without having to do all the work we did," says the young researcher.

The award from the World without Waste Prize gave Victórya the opportunity to participate in a course and mentoring with Circular Movement experts to refine her research, marking the first prize she achieved through a Circular Economy education initiative. "It was very gratifying to meet people who were doing great things in the Circular Economy field. In the first course meeting, Professor Edson [Grandisoli, pedagogical coordinator of the Circular Movement], asked participants to explain their work; we ended up discussing many topics related to Circular Economy principles and more specific themes. It was the first time I felt someone had understood what I had done in my research" Victórya recalls.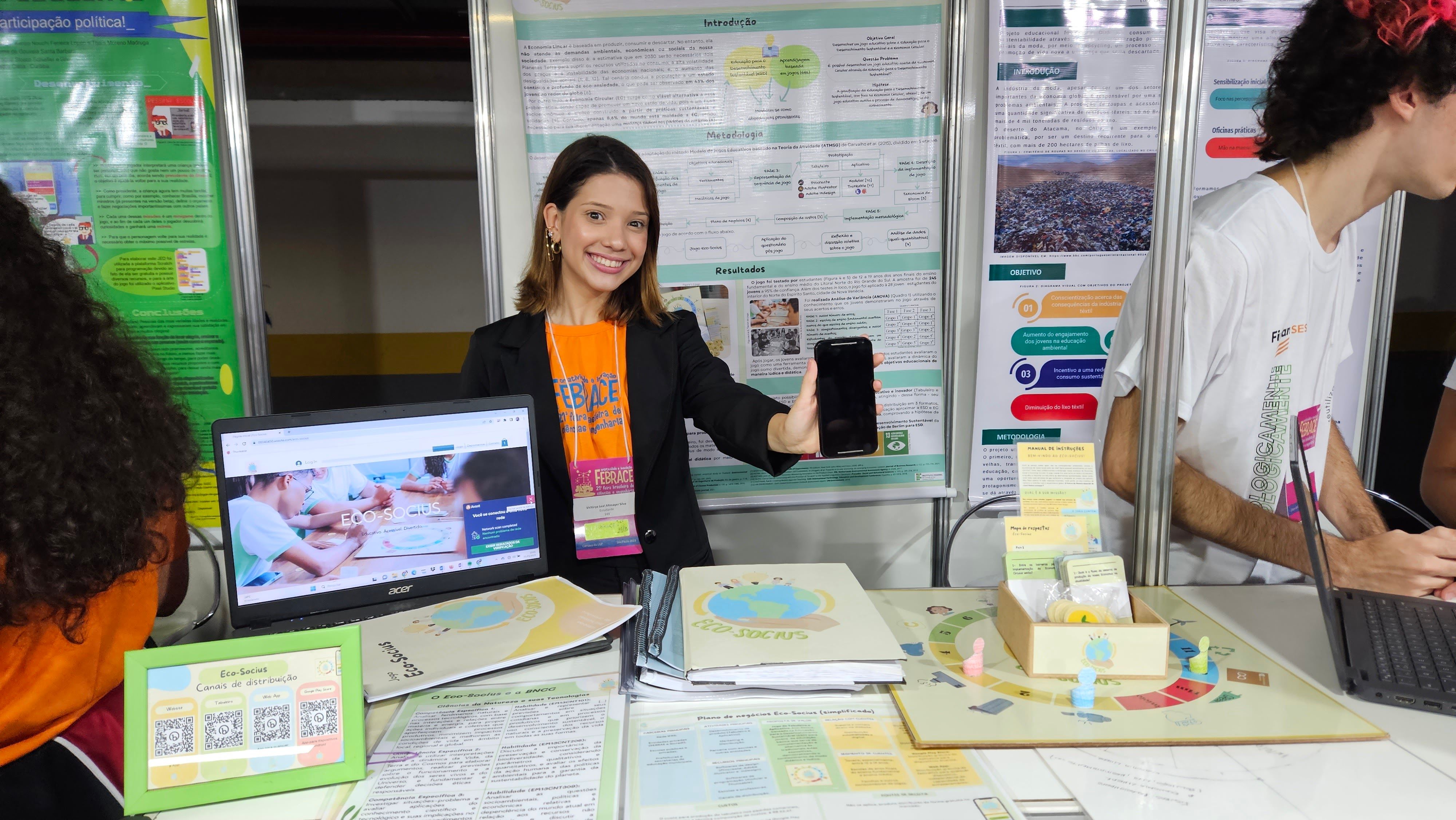 Victórya with her project at the 2023 edition of Febrace. Photo: Circular Movement

After mentoring with the Circular Movement, Victórya continued her research and created Eco-Socius II: an educational game for the Circular Economy, receiving an honorable mention in the 3rd PPMSL held in 2023. "Four years ago, I saw the world's problems and felt very powerless. I was the person who believed that only my action wouldn't make a difference. It was [learning about] the Circular Economy that made me feel like a protagonist, knowing that my behaviors make a difference, that I am responsible for contributing to change. It is extraordinary to experience this at such a young age," she comments.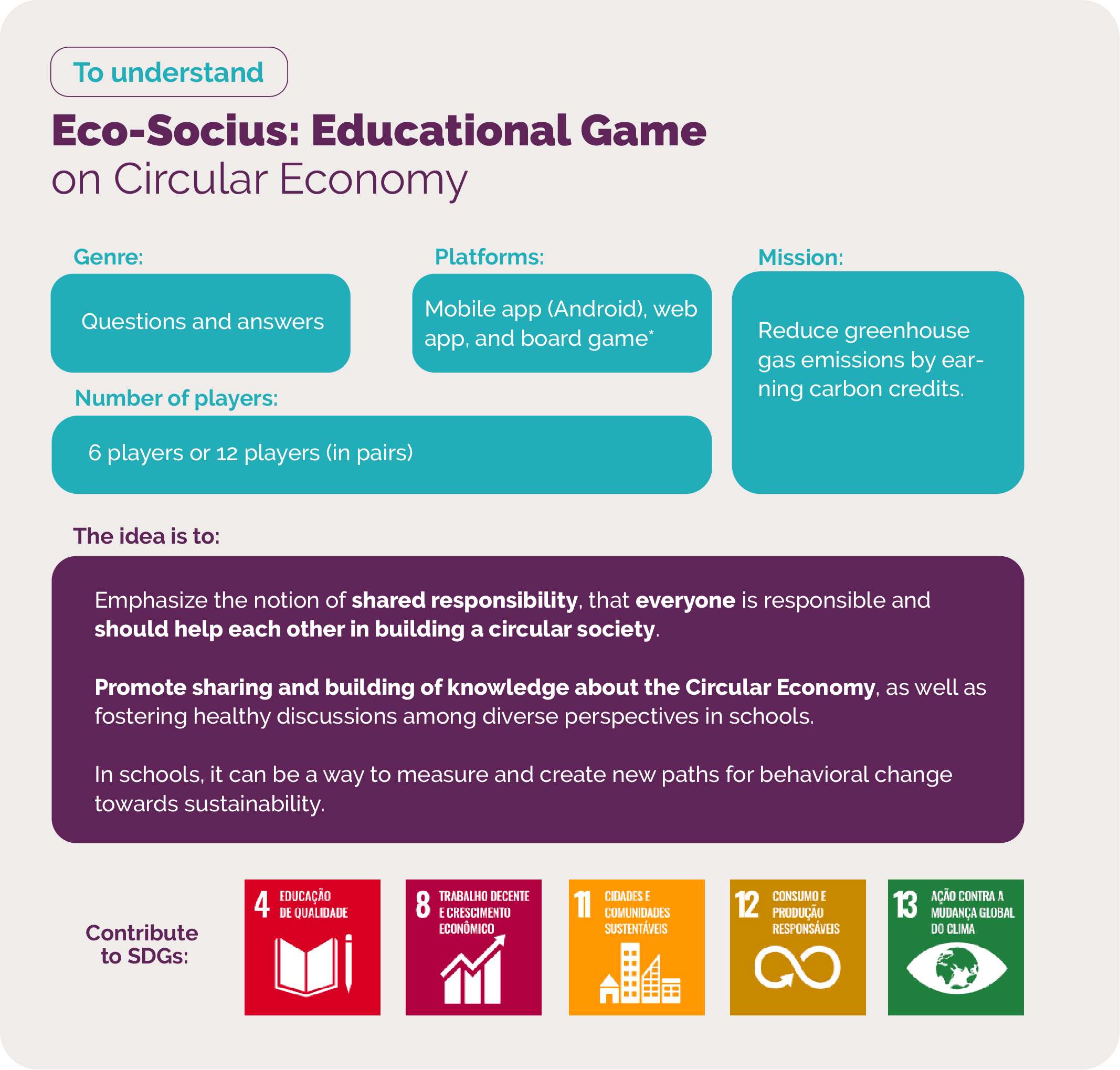 Get to know a bit about the Eco-Socius game. Image: Thiago Egg/Circular Movement

Victórya's success continued with multiple awards and recognitions, including her nomination as a finalist in the 2023 Global Good Awards, in the under 21 category. Her work was instrumental in expanding the understanding of the Circular Economy and inspiring changes towards a more sustainable and waste-free future. Now, at 19 years old, she feels ready to enter higher education and continue her journey in the Circular Economy, using her innovation to create a positive impact and inspire other young people to join in building a more circular and conscious future.

Before the Circular Movement

Victórya's story with the Circular Economy began even before her encounter with the Circular Movement, amid the pandemic. The young woman, always curious and observant, had already been involved in research projects since she was 13 years old, when she was in the 8th grade of middle school. And even though she didn't yet know exactly what the Circular Economy was, she was already familiar with the topic.

In 2020, Victórya was in her second year of the technical Administration program integrated with high school at the Federal Institute of Rio Grande do Sul (IFRS), where her interest in Applied Social Sciences was deepened. That year, she began developing an e-commerce app to support thrift stores in her city of Osório, RS, where she resides, called Fidere. The research for the project brought about a turning point in the young woman's life.

"I started the project to help my community, but initially, I had no idea I was dealing with a larger issue. I was shocked when I first read that I lived in a linear economy! That bothered me a lot, but even more than that, I was enchanted by the idea of a Circular Economy," she declares.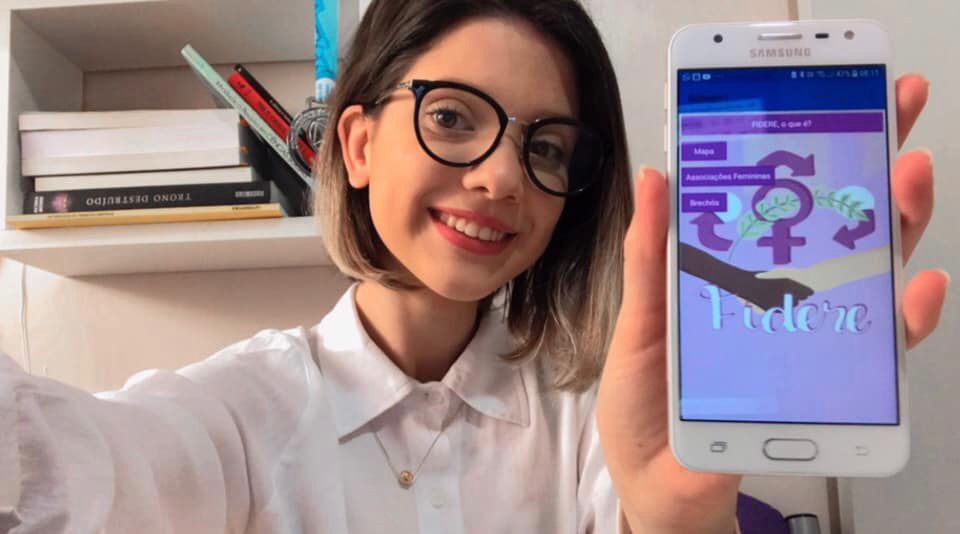 Vitórya showcases the Fidere interface. Photo: Personal archive.

The project ranked 4th out of 84 projects in the "Behavior and Social Sciences" category at the International Science and Engineering Fair (Regeneron ISEF - online) in May 2021, in the USA. This was crucial for Victórya to continue exploring new approaches, such as: "What would make people prefer using a thrift store app instead of apps from large fast fashion companies? How to change this mentality?"

"The fair provided me with contact with research in the same category I was competing in, all focused on the analysis of human behavior in society. I started to see approaches and ideas that I had never encountered in Brazil. And I realized that, even before changing mentality, it was necessary to change behavior," she concludes.

Up to this point, the Circular Movement has amplified Victórya's work and helped her broaden her horizons to continue researching, debating, and promoting the Circular Economy. And what about you? How about joining the Circular Movement to build a new world of opportunities through circularity?

What is the Circular Economy?

The Circular Economy proposes a new perspective on how we produce, consume, and dispose of goods, in order to optimize the planet's resources and generate less waste over time. In other words, it's an alternative model to the Linear Economy - extract, produce, use, and dispose - which has proven increasingly unsustainable throughout history. In the Circular Economy, the goal is to keep materials circulating for longer through reuse, until nothing becomes waste! For this model to become a reality, each of us has a role to play. It's a true collaborative circle that feeds itself and helps regenerate the planet and our relationships.

Learn about the Circular Economy

If you're interested in learning more about this topic, access the Circular Academy, the first free Latin American course on the circular economy aimed at the general public. All of us, in partnership and collaboration, can make a difference in building a more circular planet.