News to circulate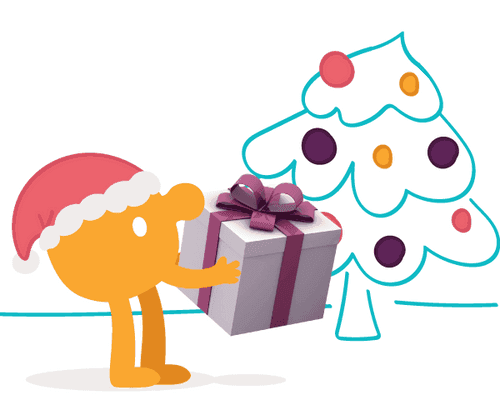 09/12/2021
See tips from supporters for a Circular Christmas
With the help of our super network of partners, Circular Academy students and other supporters, we have prepared a list of circular inspirations to make your Christmas even more special. Check out:

GIFTS

"Gift with cookies and jellies made by me, handcrafted, and cards made with drawings made by my 6 year old girl", Jeanice
"Handmade gifts for family use, such as handmade soaps, shampoos, creams and other aromatic cosmetics. The production and confection can involve the whole family, and then they can exchange what they produced among themselves", Eduardo
"Secret friend of used books!", Erika
"Used items, reused packaging (from other gifts), items with refills (like moisturizing cream, soap), items that are made of reused circular materials", Carolina
"I intend to buy ripe fruit, pre-garbage, at a nearby market, and make jams that will then be packed in reused glass jars. For the wrapping, I'm still going to get tennis lining paper and shoes and strings that are also used to tie everything together. Maybe only the label is new…", Victor
"Use another product box and customize it with a newspaper or magazine. Gifting with local products. If you are in the food or cosmetics business, preferably organic and agroforestry family farming", Fernanda
"I don't have the ability to do manual work, but I prioritize buying crafts, mainly made with recyclable materials", Renata

SUPPER
"The supper can contain items from the family's garden, with a harvest and preparation involving everyone: children, parents and grandparents.", Eduardo
"The best option is to buy products in bulk, at fairs and from farmers. Of course, it is necessary to use ecological bags when shopping". Werllem
"Buying items from small businesses, fleeing from large chains and brands" Carolina
"Enough products for the people present, no exaggerations", Victor
"Buying organic products from family farming", Aida
"I'm a vegetarian, I always arrange with my sisters to do collective shopping. So, I make a lot of salads and assorted dishes with oat and soy", Antonia
"My priority is always to buy vegetables, vegetables and fruits from family production or small producers, all without pesticides", Renata


WHAT IS THE KEY TO A CIRCULAR CHRISTMAS?
"In addition to gifts purchased from environmentally responsible companies and the beautiful supper being prepared with food purchased at fairs, in bulk and with a minimum of packaging, the Christmas decoration can be made with product packaging, egg boxes, fabrics and wood" , welllem
"The key is awareness, thinking before spending, seeing what you already have at home, using creativity", Erika
"Buy less and reuse last year's decor items", Carolina
"Good examples and explaining why that attitude or habit. So, I believe we will be doing our part as well", Vini
"Rethinking the habits of a rich table and a secret friend, full of excesses and waste", Fernanda "First of all, thank you for being with people we love. Second, inform how much we can do for the less fortunate and from the assorted little boxes [that are left over] to make scarves/jars/pencil holders, reusing and helping the environment", Antonia
"Use all the plastics that you have in your homes, as gift packaging, and give them with awareness. The Earth thanks. All for Nature", Lucimara See more tips on the Circular Movement platform (link to an article in the news area)! And remember: circular economy is done all year round and it is everyone's responsibility, be it those who consume or produce, in addition to governments. Always search from whom to buy and how the products are produced.

Check out more tips here.