News to circulate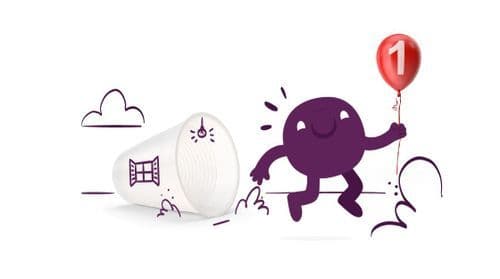 30/07/2021
Circular Movement's first year
This is a very special month for the Circular Movement! That's because it was in August 2020 that the initiative joined forces to build a new way of functioning. Since then, there are more than 30 partners in Latin America and more than 470 thousand people impacted around the world.

Over the last year, more than 25 actions were developed involving partners and ambassadors of the Circular Movement. Among them is the 1st Prize for a World without Waste, in partnership with Febrace, to recognize scientific initiation projects aligned with the circular agenda.

In Mexico, in partnership with Tecnológico de Monterrey, a Circular Challenge was held to reward projects by students from the Estado de México Campus. The idea was so successful that now a new challenge is taking place, this time involving all campuses in the country. In the first semester, there was also an online course on circular economy at the Museo Memoria y Tolerancia, with places sold out in a few days.

The celebrations also did not go unnoticed. On Earth Day, April 22, Avery Dennison, in partnership with the Circular Movement, promoted two lectures for its employees, one in Portuguese and the other in Spanish, on circular economy. And the movement also extended the Environment week, adding another super cool celebration: Semana Circular, which featured a schedule of lives and events about the urgency of leaving behind the linear way of doing things.

The Circular Movement coordinator, Vinicius Saraceni celebrates the results and says that the initiative still has a lot of room to grow. "We have come a long way in this first year, involving and mobilizing partners to, more than join the movement, put into practice actions that effectively contribute to the construction of this circular agenda and bring to reality concrete alternatives for the construction of a new way of doing the world work. I'm sure that the next year will be a lot of work and an even greater reach", he bet.

The schedule of events and actions dedicated to the anniversary will be published here on the Circular Movement website (www.movimentocircular.io) throughout the month of August. "It is a program built by many hands, together with our partners and ambassadors, to take the circular economy even further. Nothing is more important at this time than involving society, teachers and young people in this debate, because it is with new ideas that we will create solutions to old problems."

The Director of Strategic Marketing and Sustainability at ValGroup - a partner company of the Circular Movement -, César Sanches, defends that the initiative plays a fundamental role in creating opportunities and new behaviors. "Education, science and technology are the foundations of prosperous societies. That's why the Circular Movement plays a vital role in building a more sustainable future, helping to create free, high-quality learning opportunities and strategic partnerships, as well as new processes, products and attitudes," he argues. "If everyone does their part, we will certainly be able to create a truly circular economy. We all have an important role to play in protecting our planet," he adds.

For Cecília Mazza, sustainability manager at Avery Dennison, who also embraced this cause, the world that you want tomorrow must start today. "To regenerate the damage done in the past and change the future of generations to come, we must act today. mUNITED in this movement, through education, we can multiply knowledge and change attitudes to take better care of the planet we live on."

CEO of Lealtad Verde - one of the several partnerships that the Movement signed in Mexico -, Adrián Sánchez highlights the uniqueness of the initiative: "The Circular Movement is a unique tool in the world that, with its partners and experts, has managed to permeate the community, in a sensitive and intuitive way, the importance of adapting circular economy models and contributing to the sustainable development of these communities."