News to circulate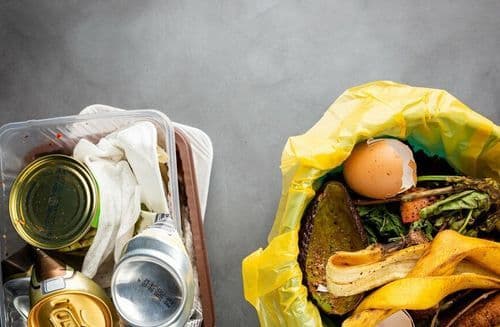 19/04/2022
Vitat portal: how to discard waste
Look how cool! The Vitat portal, a health and wellness platform, spoke with the Pedagogical Coordinator of Circular Movement, Edson Grandisoli, and prepared content on the correct way of disposing different types of waste. Check out the result:

Garbage disposal: how to properly sort and discard waste

Gone are the days when all types of garbage went to the same bin! Over time, the importance of sorting out each material, after all, this makes all the difference in the decomposition process of items in nature. In addition, knowing how to properly dispose of waste is also a matter of healthful living.

"There are many environmental and social benefits. Disposing correctly collaborates directly with recycling processes and reuse of resources, which are foundations for the circular economy. From a social point of view, this action collaborates with the work of thousands of collectors and cooperatives throughout Brazil, generating new opportunities for social inclusion, just to mention an example", explains Professor Edson Grandisoli, pedagogical coordinator of Circular Movement.

He says that organic waste harms the quality and feasibility of recycling other materials, so it is very important to have organic and recyclable containers at home and at work. The most common way to separate waste is to designate a bin for each type of material. Thus, identification is made using different colors:

Blue for paper;
Red for plastic and disposables;
Yellow for metal;
Green for glass.

Waste disposal: division

In addition, waste can be divided into three: recyclable, non-recyclable and organic. A great way to dispose of PET bottles and aluminum cans is to leave them in recycling centers or in the famous "junkyard". This is because the act generates income for those who need it and helps the environment by preventing these objects from ending up in wrong places.

All types of paper are easier to recycle when they shrink in size. In other words, chopping, cutting and tearing the material before throwing it in the trash helps (and a lot) when disposing of it.

By separating organic waste, you can take advantage of those leftovers! For those who have a garden or vegetable garden, composting is an effective and natural way to leave the plantation healthy and alive. In the same way, use the leftovers to assemble your compost bin.

95% of glass can be reused! So check if that material really needs to go to the garbage. If the answer is yes or the material is broken, it is important to place the glass in a safe package, preferably cardboard, to avoid cuts to anyone handling the bag.

What to do with cooking oil?

Used a lot of cooking oil and don't know how to discard it? First of all, do not throw the product down drains and gutters! Leftover oil can turn into soap. If they are thrown down the drain, they can end up contaminating the waters.

Disposal of e-waste

Finally, you should not throw cell phones, batteries or any other electronic waste in the common garbage! This can generate serious problems for nature and contaminate various objects. There are already specific recycling points for electronics for discarding this material. So look for an alternative in the city!

Helpful tip: Replace the use of plastic bags to pack the garbage with paper bags or cardboard boxes!

Source: Edson Grandisoli, Pedagogical Coordinator of Circular Movement.

Check the article on the Vitat Portal.