News to circulate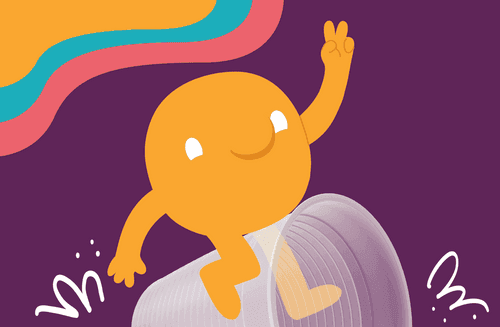 12/08/2022
Circular Movement celebrates 2 years
It's a month to celebrate! In August we celebrate two years of Circular Movement! In that time, we became the largest open education initiative for the circular economy in Latin America and a reference on the matter for the world.

Our multisectoral initiative, made up of people, organizations and public authorities, is increasingly committed to contributing - through education and culture - to the transition to circularity. We reached different countries and continents, through projects, events, courses and the educational content that we have promoted together.

In two years, over 709 thousand people have already been impacted by the Circular Movement. A number that continues to grow.

We put circular economy on the press agenda

Our reach multiplies more and more, if we add the over 400 inserts in the press, through interviews, reports and articles signed by Circular Movement spokespersons and ambassadors. We have become a reference in circular economy for hundreds of websites, blogs, social networks, podcasts, radio, TV, newspapers and magazines. An expansion of the educational potential of Circular Movement, sharing concepts and ways to practice circularity with the most varied audiences.

"The circular economy is a concept that is far from people's lives, although many already put it into practice in their daily lives without knowing it. Communicating its bases and practices is essential to engage and inspire even more people and sectors to take action in order to create a fairer and more sustainable present and future", holds professor Edson Grandisoli, Pedagogical Coordinator of Circular Movement, on the potential of this reach via the press.

We take the Circular Economy around the world!

We have paved the way for a waste-free world with the collaboration of our partners and ambassadors in various countries. In two years, more than 50 actions were carried out together with 48 partners in Brazil, Mexico, Argentina and Colombia.

The results of the Circular Challenge that we carried out in Mexico, in partnership with the Centro Tecnológico de Monterrey, became an article and were presented at the Global Engineering Education conference (EDUCON 2022), in Tunisia in addition to the presentations we made at events with partners in Argentina and Colombia.

"We have a very important partnership with Earth & Life University, through which we were able to carry out various actions focused on education and the dissemination of Circular Movement at institutions in different countries, as with our participation in other events, such as the forum to promote circularity in the plastic resins sector, promoted by Mexico`s National Association of the Chemical Industry in September 2021. Also in Mexico, we participated in the International Forum on Sustainable Economy in June 2022", comments the Mexican Ambassador of Circular Movement, Professor Marisol Del Toro Orozco.

MC arrives in Rwanda, on the African continent

The message for a waste-free world has crossed the globe and is reaching Africa. We are in the joining phase of a partnership in Rwanda. "The Circular Movement content is becoming a reference and being used by large institutions around the world, our platform was used in a course offered to players in the food industry on the African continent, I believe that we will soon have our first partner on the African continent and in the very near future, on other continents as well", highlights Vinicius Saraceni, coordinator of Circular Movement.

In Brazil, we took part in the First Circular Economy Week in São Paulo and in Virada Sustentável, the main sustainability festival in Brazil. We promoted the 2nd edition of the Prize for a World without Waste, in partnership with Febrace (Brazilian Science and Engineering Fair). We also transformed Muti, Circular Movement messenger, into a character in a movie that was seen by more than 55,000 people in the country's main cinemas.


"In these two years, we are realizing that our partners are willing to act in the promotion of education for the circular economy, with their employees and community, we have noticed great maturity in the proposals and actions that are being planned and executed. We have several autonomous initiatives that are being developed by these partners with the support of our pedagogical content and with great success. In two years, we have become a reference, even for the press, when it comes to circular economy", explains Vinicius Saraceni.


Circular Economy Content and Education Hub

The Circular Movement online platform has just been updated and has a new look. It has established itself as a trilingual space for content and education in Circular Economy, in Portuguese, Spanish and English. We had more than 235,000 hits to the website and 10,000 downloads of the educational resources that we created and that can be worked with elementary and high school students, companies and anyone interested in learning about circularity.

At Circular Academy, our open circular economy school, launched in September 2021, we have already had more than 1,100 enrollments for the "Introduction to the Circular Economy" course. More and more people are learning how it is possible to transform the planet into a world without waste!

We have achieved many things together in these first two years and we have prepared news for this new cycle, which will reach even more places and people! Learn all about what we've achieved in the full report.

Therefore, we have an invitation:

- What if you also joined the Circular Movement to be part of the construction of a world without waste?

Visit our website www.thecircularmovement.io and check out everything we can do together!