News to circulate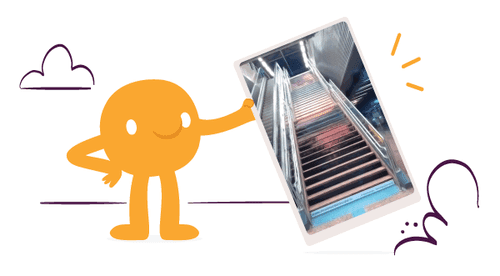 17/09/2021
Circular Movement at Virada Sustentável
The Circular Movement is present at the 10th edition of the Virada Sustentável in São Paulo, which runs from September 2nd to 22nd . In addition to shows, lectures and live events, the event invites thinking about the post-pandemic world based on urban interventions.

Messages for a more sustainable world, including the Circular Movement, will be showcased in various locations, such as street furniture, subway stairs of São Paulo and signs throughout the city. The CM's message in favor of a world without trash can already be seen around! Those who pass by the São Mateus Metro Station, in São Paulo, can check the staircase as an invitation to think about a different world. Check here for a complete list of the places where the interventions will take place.

In the series of lectures, the Circular Movement will host the panel "Education and Circular Economy: Building a World without Waste", on September 20, at 3:15 pm, on the Virada Sustentável channel on YouTube. Dr Professor Edson Grandisoli, coordinator of the Circular Movement, Gina Rizpah, from the Institute of Energy and Environment, and Cristal Muniz, author of the book "Uma Vida Sem Lixo" (Life without Trash) are participating.

Coordinator of the Circular Movement, Vinicius Saraceni comments that this is a unique opportunity to exchange experiences with those who have been thinking of ways to build a more sustainable world for everyone. "This is a very rich experience. Virada Sustentável addresses a series of important and urgent matters in its agenda for different spheres. The circular economy could not be left out of this debate. Thinking about the transition between linear and circular economies is a debate that must also be held with society, and that is why urban interventions play a fundamental role", he explains.

Check the full agenda using this link.