News to circulate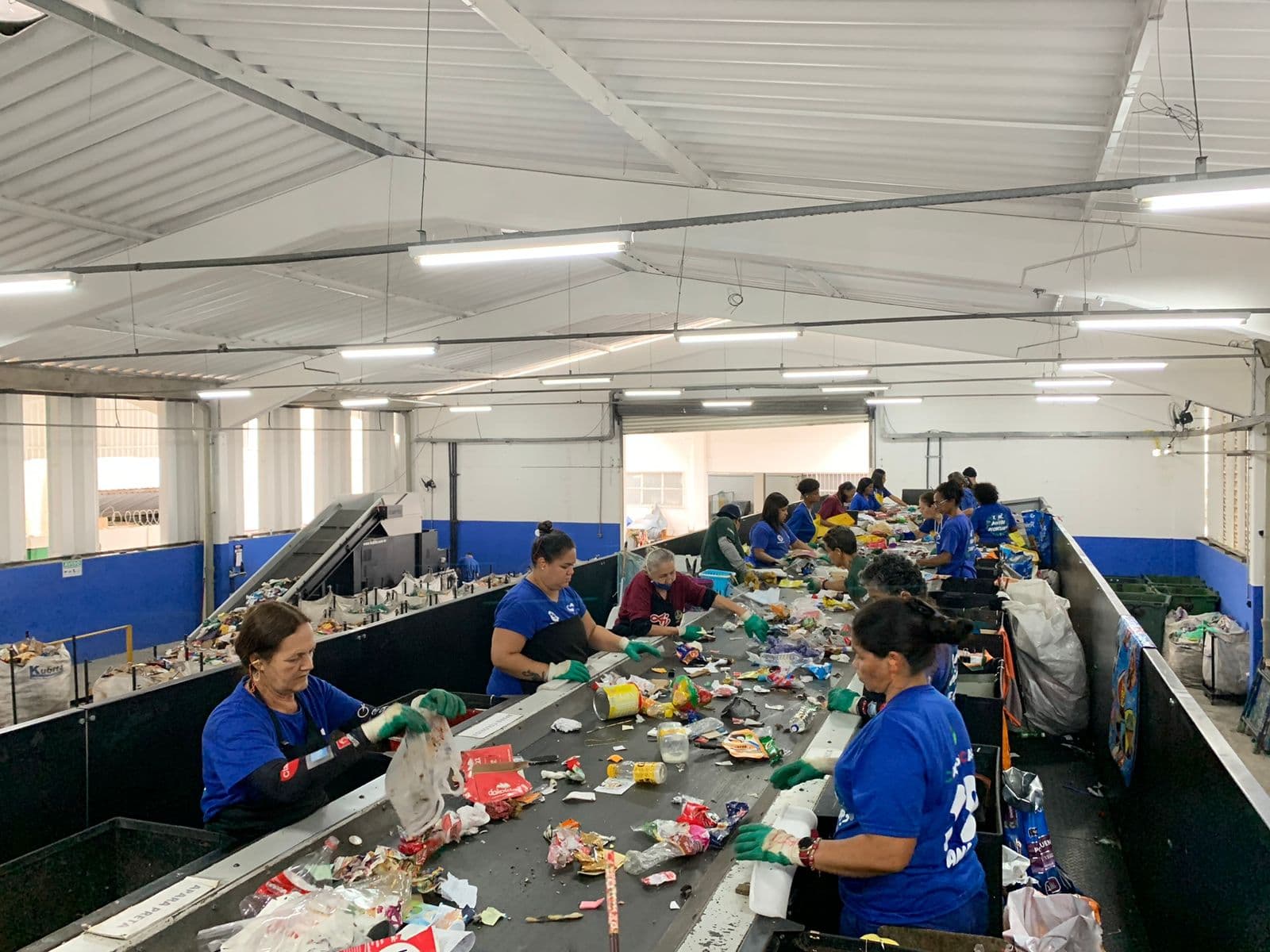 16/05/2023
Circular Economy: Reducing Waste and Changing Lives
By Margarida Azevedo, for Circular Movement

While Brazilians produce about one kilogram of garbage per day, on average, only 4% of this waste is recovered and recycled. The data has been drawn from Overview of Solid Waste in Brazil 2022, the Brazilian Association of Public Cleaning and Special Waste Companies (Abrelpe), and the International Solid Waste Association (ISWA), respectively.

This uneven account between what is generated in waste and what is recycled brings environmental and social damage, after all, according to Abrelpe, it is estimated that the recycling sector has generated over 330,000 direct and indirect jobs in 2020.

With its potential to transform, recycling has changed the life of Telines Basílio do Nascimento Júnior, 58 years old, today at the head of Coopercaps, a cooperative that brings together 352 people in the capital of São Paulo and that makes a difference in reducing the negative impacts of disposal irregular waste.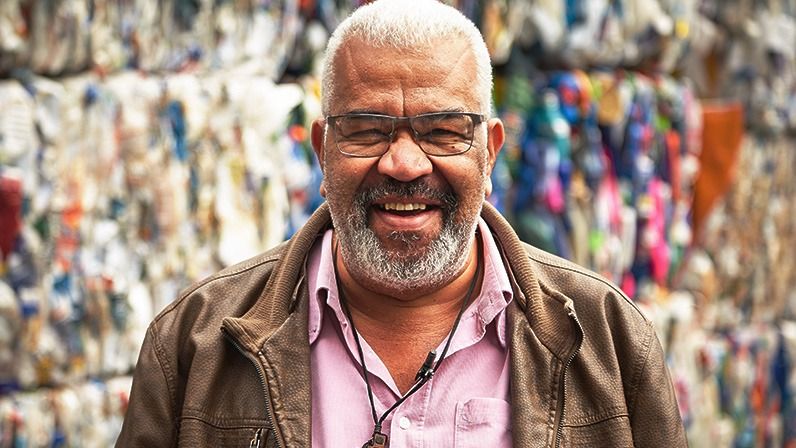 Telines Basílio do Nascimento Júnior, president of Coopercaps
---
It's been three and a half decades earning a living with solid waste management. First collecting recyclables on the streets in the South Zone of the city, then as president of the cooperative formed by more than two thirds of women (68%). Among the pickers there are ex-cons, refugees, the LGBTQI population, the elderly and young people in training.

The cooperative that Telines presides over has six units in the city of São Paulo. The most recent is a center that has become a reference in the country for other cooperatives, for companies and city authorities. A work that began in 2001, in an improvised manner with nine other pickers. But that officially began in 2003, with the founding of Coopercaps. Last year alone, the 352 cooperative members processed and sold 24,000 tons of recyclable material, generating revenues of R$ 18 million.

Re-signifying lives

Carioca's involvement, as he is better known among his colleagues, with waste started by chance. Born in Rio de Janeiro, he dreamed that in São Paulo he would have more job opportunities. He migrated to the capital of São Paulo at the age of 22. After a month in the city, with no money to support himself, he decided to live on the streets. For 12 years he did not have a fixed roof. He slept on the sidewalks in the Cambuci neighborhood and spent his days pulling a cart and picking up recyclable waste. What he earned was barely enough to buy food for the day.

From a junkyard owner, he received an invitation to live in the back of this space. The dream of becoming a pediatrician became increasingly distant. On the other hand, his communicative and leadership style brought more collectors together and together they created the cooperative. Gradually, with much struggle, they managed to buy machinery and protective equipment. The work caught the attention of the City of São Paulo. In 2008, Carioca was invited to participate in a course in Osaka, Japan, a sister city of São Paulo.

"I understood the impact of my work there. In a chat with an environmental engineer who went with me, she said that she was prejudiced against collectors, that we were just like the trash we picked up. After meeting me and seeing the size of our work, she changed her view. There I realized that my mission was not to recycle waste, but to give a new meaning to lives", says Carioca, today with a higher degree in environmental management.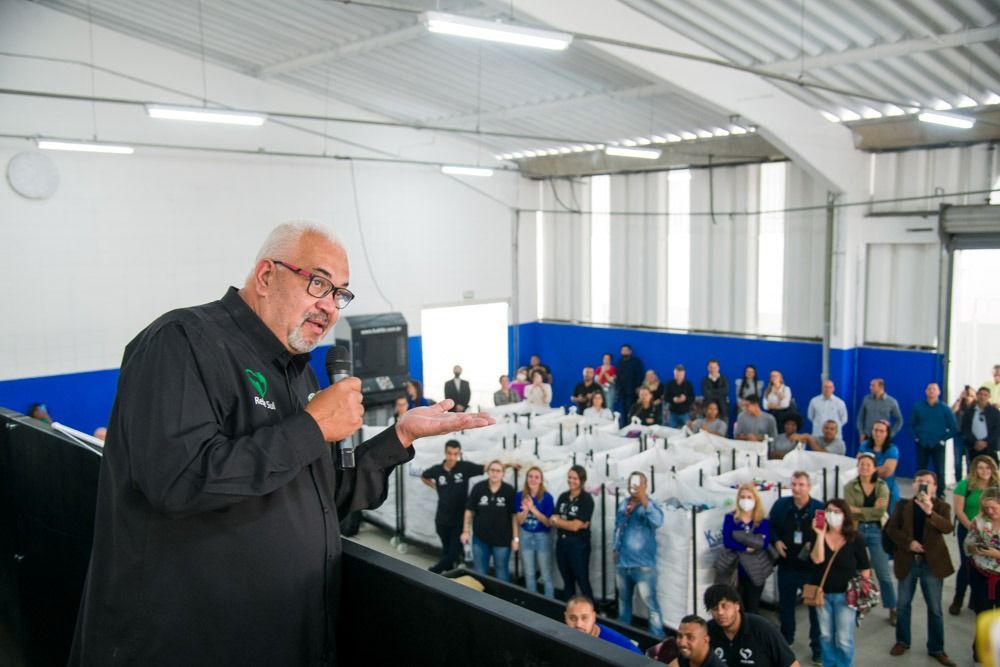 "I'm proud of my journey. The cooperative generates opportunities for dozens of families, who find dignity here, income to pay their bills, and have food in the fridge. Young people who didn't have a job, women who needed to raise their children. Our differential is not recycling waste, but changing lives", highlights Carioca.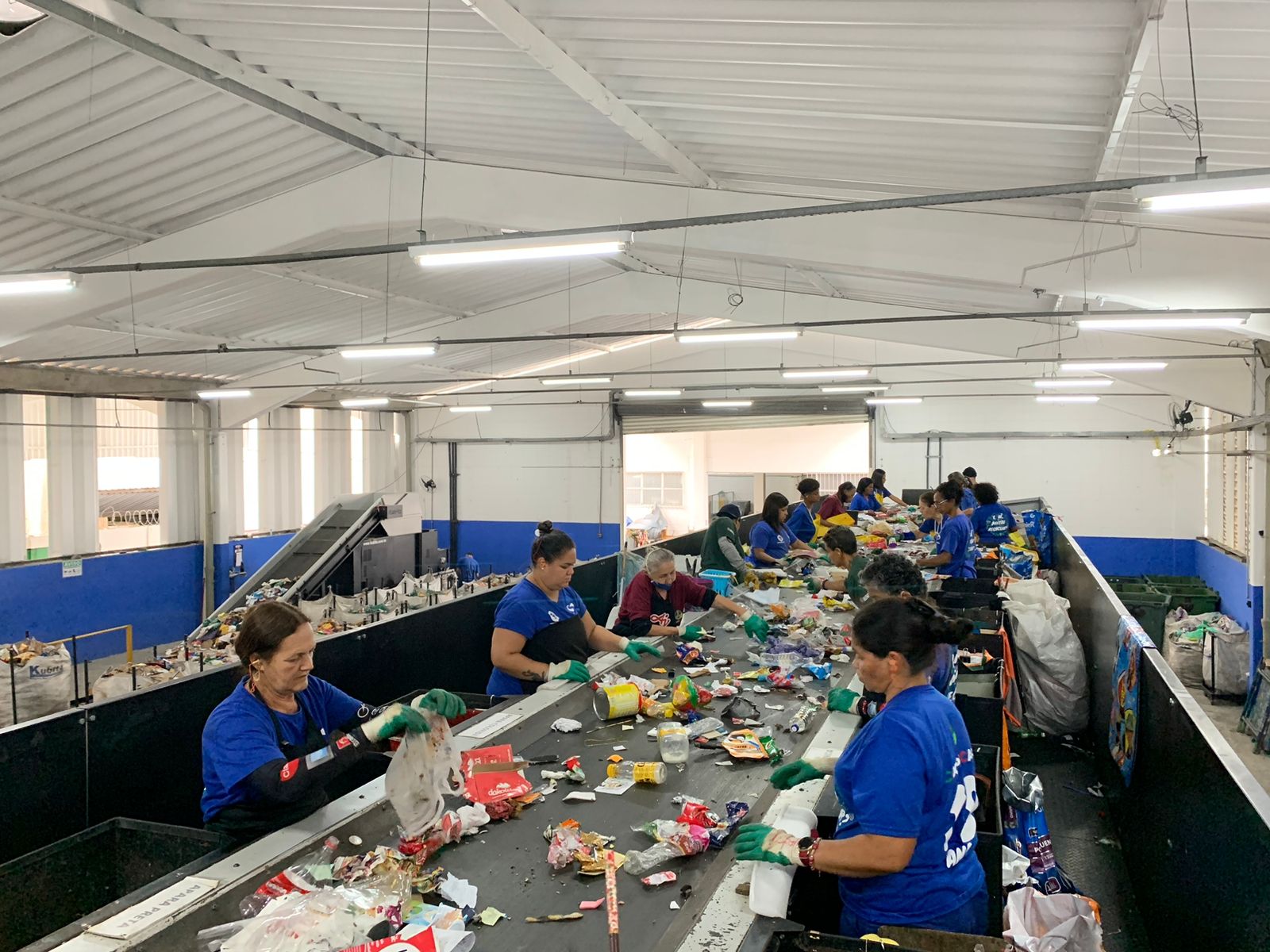 Recycling and the Circular Economy have the power to generate a great social impact around the world, helping to reduce the amount of waste that is sent to landfills, preserving natural resources, and generating jobs and income for thousands of people.

Promoting recycling is urgent

On this World Recycling Day, May 17th, the Circular Movement invites you to think more about sustainability and care for the planet, but also to reflect on how urgent it is for *every citizen, company, government entity or third sector to assess how much waste is being produced and how to place the correct destination of these materials in their individual and collective agendas.

Last year alone, 81.8 million tons of waste were collected in the country. *"In Brazil we still recycle very little, around 4% to 5% of the total recyclable waste is effectively recycled. It is a very low rate if we compare, for example, with a country like Germany, which recycles around 70% of its waste. We have a long way to go", highlights Professor Edson Grandisoli, pedagogical coordinator and Circular Movement ambassador.

The expert adds: "From the moment we recycle certain types of material, such as plastic, cans or glass, we reduce the need to use new raw materials, reducing the pressure on the withdrawal of resources from the environment".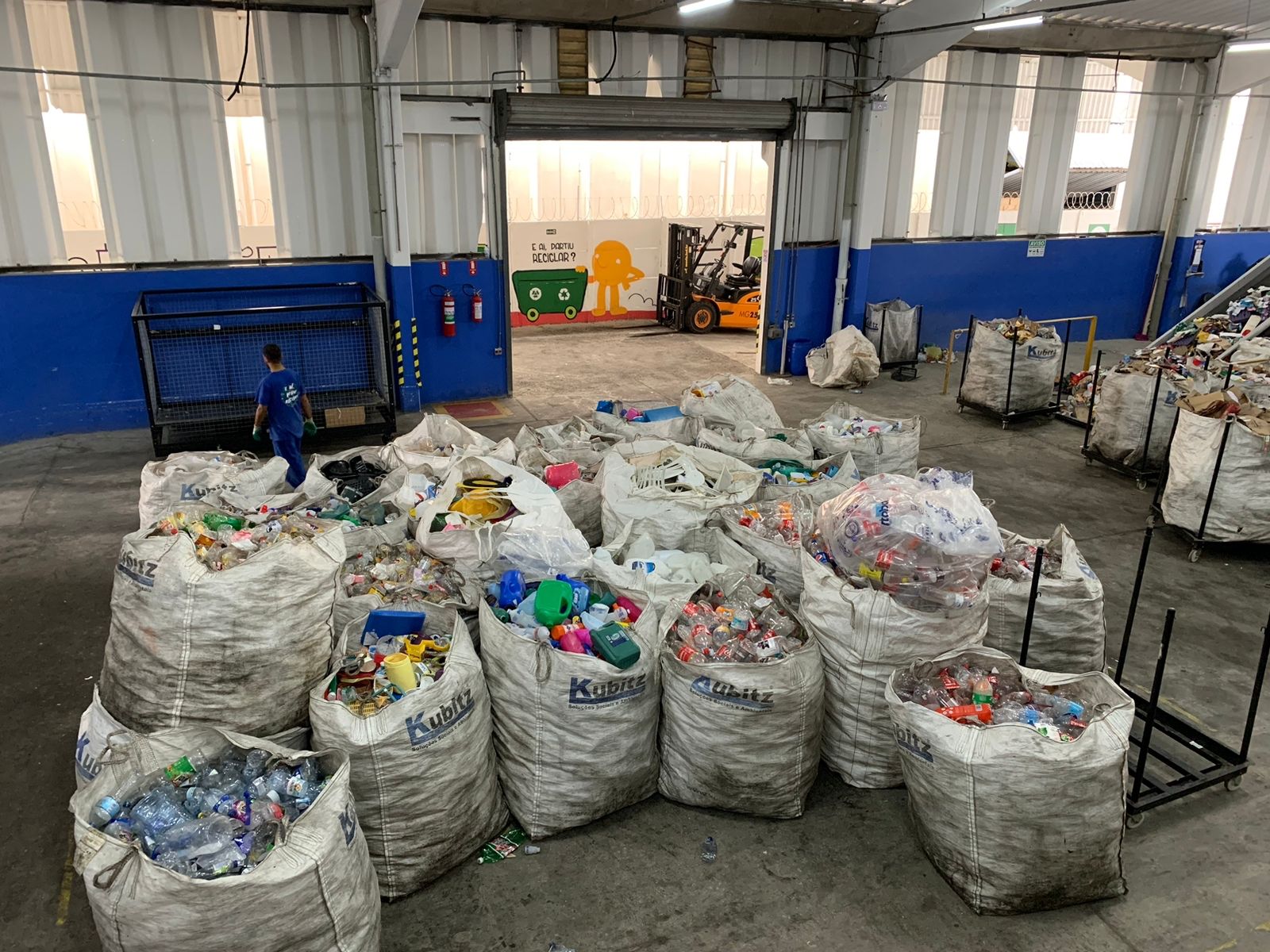 However, the challenges faced by waste pickers in Brazil, and around the world, include lack of formal recognition, lack of adequate protective equipment, exposure to toxic chemicals, lack of access to basic services, such as health and education, and compensation below what is necessary to guarantee a dignified life. However, many waste pickers are also seen as important agents of change, helping to reduce the amount of waste that is sent to landfills and contributing to sustainable development.

What is Circular Economy?

The Circular Economy proposes a new look at our way of producing, consuming, and disposing, in order to optimize the planet's resources and generate less and less waste. In other words, an alternative model to the Linear Economy - to extract, produce, use and discard - which has proved to be increasingly unsustainable throughout history. In the Circular Economy, the goal is to keep materials in circulation longer by reusing them until nothing becomes waste! For this model to become a reality, we all have a role to play. It is a true collaborative circle, which feeds itself, and helps to regenerate the planet and our relations.

Learn about Circular Economy

If you are interested in learning more about this topic, visit Circular Academy , the first free Latin American course on circular economy aimed at general audiences. All of us, in partnership and collaboration, can make a difference in building a more circular planet.